In this lesson, you'll learn how to add a User or Admin to your Zip Digital account. Adding a User or an Admin allows others in your office to have access to Zip Digital with their own login information. We suggest having one Admin per property, and adding others as Users. The key difference between an Admin and a User is that an Admin can go and delete other Admins and Users while a User cannot.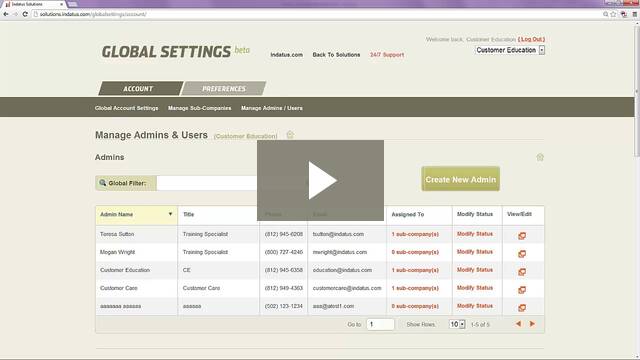 Adding a User or Admin
Go to www.indatus.com, and click on Login.
Select Zip Digital.
Login with your user name and password.
Select Global Settings.
Select Manage Admins/Users.
Select Create New User or Create New Admin. (We suggest having one Admin per property and others as users)
Fill out the boxes. Required information is marked by an asterisk.
Select Continue.
If adding a User, grant access to Zip Digital, and select Continue. Please do not make other product selections at this time.
If Adding an Admin, simply select Continue.
Review and select Save. Your User or Admin is immediately able to access their account by logging in with their username and password.
For Customer Care, please contact us at 1-855-INDATUS
Need this to go?
Download our informative how-to guide.