In this lesson you'll learn how to view call history in Call Tracker. The call history view provides a list of the calls placed to your call tracking numbers and provides you the ability to listen, score and review these calls.
View the overview video or read this topic to learn more about viewing call history in Call Tracker.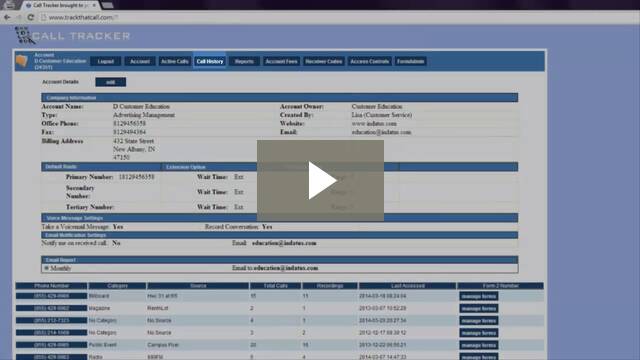 Viewing Call History
Log in to your call tracker account via: www.trackthatcall.com
From your Accounts tab, select Call History.
You can view your current Call History, or you can select a Date Range. You can also filter the settings by selecting a Category and the Source for which you are viewing. When finished filtering your call history, you can select Update Calls.
Need this to go?
Download our informative how-to guide.