In this lesson you'll learn the basics of how to view active calls in your Call Tracker account. This includes learning how to take over a call in process, joining a call in process, or simply observing a call in process.
View the overview video or read this topic to learn more about viewing active calls in Call Tracker.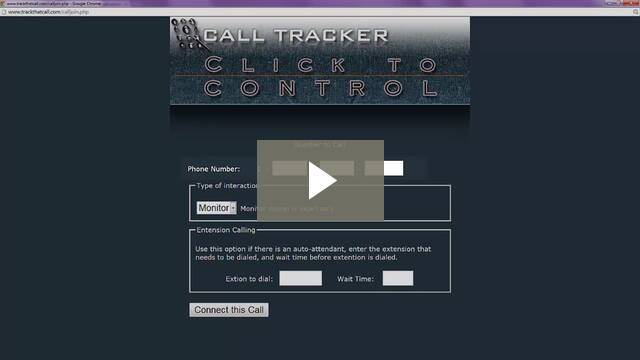 Adding a Toll-Free Number
Log in to your call tracker account via: www.trackthatcall.com
From your Accounts tab, select Active Calls.
The next page will open up in a new window. If you do not have any active calls, the screen will show "There are no active calls."
If you do have active calls it will show the calls that are active. You will be able to see the caller ID, status and source of the call, join and transfer the call from this screen, take notes and score the call, and email the call record.
To join the call, select J.
When you select J, a box will appear. Enter the number you would like to join from and select your interaction. If you just want to monitor the call select Monitor. If you want to be able to join the conversation select Full. Select Join Call.
To transfer the call select T.
Enter the phone number you would like to transfer the call to and select Transfer this Call.
To add notes or score the call, select the pen and paper icon on the right hand side of the active call.
Add any notes or additional information you would like to add and select Save.
To email record of this call, select the envelope icon.
Enter your email address, the email address of whom you would like to send it to, and a subject. Select Email it.
Need this to go?
Download our informative how-to guide.