In this lesson you'll learn how to create a report to better analyze the data obtained from your Call Tracker number(s). You will be able to create a Call Tracker report by selecting Category, Source and Report type.
View the overview video or read this topic to learn more about creating a report in Call Tracker.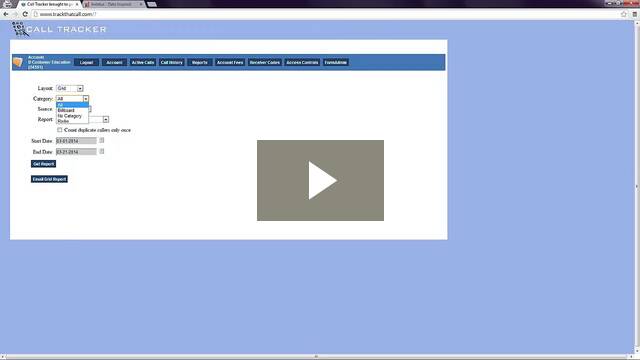 Creating a Report
How to Pull Reports in Call Tracker
Log into your call tracker account via: www.trackthatcall.com
From your Accounts tab, select Reports.
Select your preferred Layout.
Select the Category for the report.
Select the Source.
Select the Report type.
Check the box if you want it to count duplicate callers only once. Select the start and end date.
Select Get Report.
Need this to go?
Download our informative how-to guide.